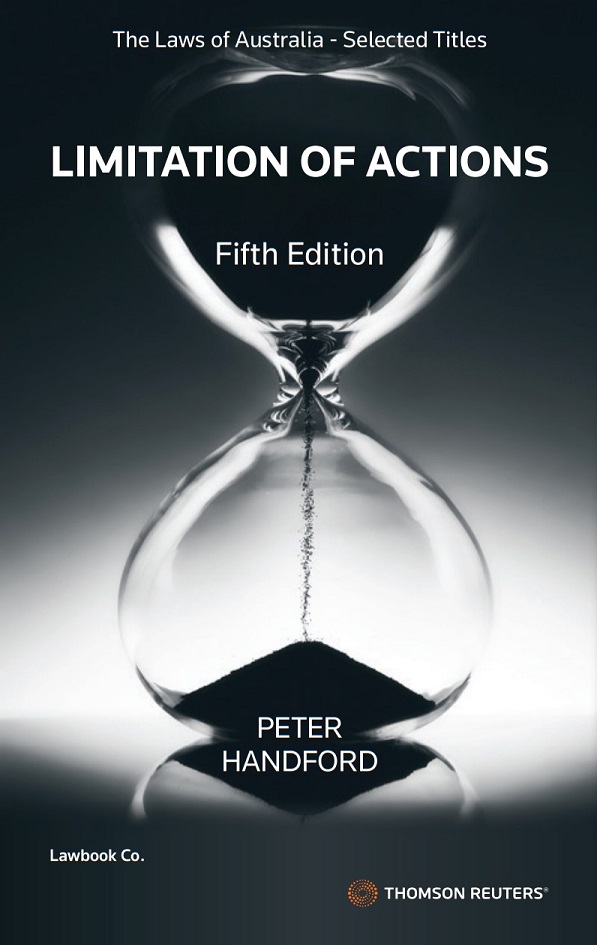 Limitation of Actions - The Laws of Australia 5th Edition - Book
Book

$151.20* $189.00 RRP Save: $37.80 (20%)

Date: 12/12/2022

Code: 9780455502724

Lawbook Co., AUSTRALIA

Limitation of Actions - The Laws of Australia 5th Edition - Book

Sale Price:

$151.20

Saving: $37.80
Description
Limitation of Actions – The Laws of Australia 5th Edition is the leading text on limitation periods in Australia.
This work is an essential reference for all Australian practitioners, supporting professional compliance and risk management.
The portable and user-friendly format is designed to save time for the busy practitioner, without compromising depth of analysis.
The quick-reference Table of Limitation of Actions, summarising the limitation periods for different classes of claims in each State and Territory, has proved to be a valuable research tool for practitioners, the judiciary and academics alike.
The 5th Edition has been updated to include recent case law and legislative changes since the 4th Edition published in 2017.
Author Peter Handford, Emeritus Professor of Law at the University of Western Australia, is renowned in the field of limitation of actions.
SIGNIFICANT NEW DEVELOPMENTS:
Legislation in all jurisdictions abolishing limitation periods for child abuse, and making it easier to sue institutional defendants;
Full coverage of case law on the new legislation;
Amendments to limitation periods in defamation cases;
Amendments to personal injury limitation provisions in Tasmania;
New decisions of the High Court on mortgages, the operation of limitation periods, and agreements not to plead limitation;
Important appeal court decisions on personal injury provisions in WA, wrongful death legislation, equitable claims, and amendments after the running of a limitation period; and
Over 200 new cases from Australia and overseas.