Keay's Insolvency: Personal & Corporate Law and Practice, 11th EditionOrder now »
Keay's Insolvency has become a recognised text on personal and corporate insolvency law and practice in Australia, and it is widely used by practitioners and regularly cited in court. It offers both a detailed explanation of the law, supported by case law and commentary, and of insolvency practice, along with the authors' critical analysis of the effectiveness and efficiency of the regime and views on its need for reform.
Custom Publications - Redesign our content to suit you see more »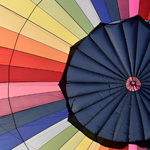 Academics
Thomson Reuters provide valuable course resources, up-to-date product information and much more for Academics. Explore the links below to find out.
Bookshops
Information relevant to you, see below for the latest product information, trading terms and contacts.