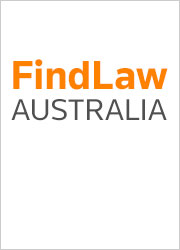 FindLaw News Service - Deluxe
Service

Date: 01/01/2011

Code: 30136984

Findlaw, AUSTRALIA

Enquiry Sent

A member of our support team will be in touch with you within 1 business day.

Enquiry Form

FindLaw News Service - Deluxe
Description
Making sure that your website is visible on the internet is essential if you wish to reach potential clients, and for the time-short lawyer, constantly updating your website with fresh content on a regular basis can be a challenge. However, with the FindLaw News Service, we take the hassle out of updating your website by providing you with daily feeds covering the latest legal, legislative, and parliamentary developments. This ensures your website stays current, relevant, and discoverable by search engines such as Google.
The best part of the Deluxe FindLaw News Service package is that the content will be unbranded. With the application of a simple code embedded on your website, it'll be just like having your own journalist producing the latest legal news that will be of interest to search engines, and perhaps most importantly, potential clients.
Frequency of updates: Daily (weekdays only)
*
Price is for an annual subscription.