Legal books and eBooks with a focus on community law. Sweet & Maxwell
UNITED KINGDOM Tudor on Charities 10th
Sale Price:
$262.80
Saving: $394.20 The Law of Charity
Sale Price:
$48.80
Saving: $73.19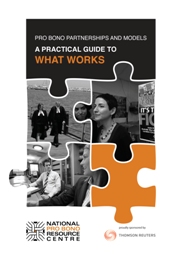 Enquiry Sent
A member of our support team will be in touch with you within 1 business day.
Sales Enquiry Form
Pro Bono Partnerships and Models: A Practical Guide to What Works - PDF
For questions about how to use this product or to get help with your account please visit the Help Centre or Contact Support directly.