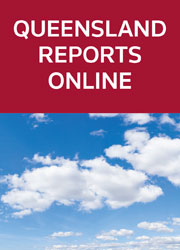 Queensland Reports
Online

Date: 01/07/2017

Code: 42051452

Thomson Reuters, AUSTRALIA

Enquiry Sent

A member of our support team will be in touch with you within 1 business day.

Sales Enquiry Form

Queensland Reports

For questions about how to use this product or to get help with your account please visit the Help Centre or Contact Support directly.
Description
Thomson Reuters licences the non-exclusive electronic publishing rights to the Queensland Reports and related backsets.
The Queensland Reports contains the authorised reports of the key decisions of the Supreme Court of Queensland from 1974 onwards. This frontset contains a selection of the key decisions of the Supreme Court, as corrected and approved by the deciding Judges.
Queensland Reports provides authorised headnotes which saves practitioners valuable time as the authorisation process provides greater consistency and oversight as cases are approved for accuracy by the presiding member. It also ensures the most significant cases are easier for legal professionals to find, along with the added value of expert headnotes summarising the key points of law.
Each online full-text law report in Queensland Reports is accompanied by a PDF facsimile of the judgment, as published in the hardcopy bound volume.
Our subscribers can prepare with speed and proceed with authority, saving valuable time with all the benefits of Westlaw AU including highly advanced searching, customised settings enabling annotations and alerts, and downloadable PDFs. Thousands of links to Queensland Report citations will be available on WLAU, enabling our subscribers to seamless click through to related cases, articles and commentary works and the vast case history provided through FirstPoint and Unreported Judgments.
The addition of Queensland Reports to our law reports series means we are the largest publisher of authorised law reports in Australia, providing the complete coverage of the High Court and all superior state and territory courts in Australia through Westlaw AU.