Practical Law Corporate Transactions provides you with up-to-date and practical know-how on the transactions that companies commonly undertake as part of their business operations. Coverage includes share acquisitions, asset acquisitions, joint venture arrangements, takeovers, reductions of share capital and corporate group re-organisations.
Request a trial
What makes Practical Law unique? Tim Perry, Head of Corporate, shares his insights.
View sample Corporate Transactions resources
---
Why Practical Law Corporate Transactions?
Increase your efficiency
Run company legal affairs more efficiently with help from our network of inter-related practice notes, standard documents and checklists developed and maintained by corporate law experts.

Rely on trusted content
Rely on our team of expert legal writers to provide answers to your corporate law problems. We combine tireless legal research with our own practice experience to create and maintain our unique brand of know-how.

Upskill your team
Empower your team and delegate with confidence, when you know all juniors are working from resources developed by corporate law experts with practice experience.

Deliver high quality documents
Ensure your documents and deeds are executed correctly - every time. Our detailed practice notes walk you through any legal complexities and standard execution clauses speed up your workflow.
---
Browse key resources in your area of interest
---
"Practical Law's fully integrated Corporate Transactions resources are designed to assist corporate lawyers with their day-to-day workflow. Lawyers have instant access to overviews and detailed guidance on corporate law issues, along with standard documents that provide clause-by-clause commentary to assist lawyers with drafting and negotiations. Clients expect that their lawyers will get the law right as a minimum. We help you to do that faster, so that you can spend your time on the value-adds that differentiate you."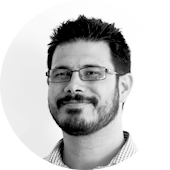 Tim Perry, Director of Practical Law AEM
Download Free Resource
Thank you for downloading this resource.
You will be redirected shortly.