Built by mediators, for mediators.
Online Dispute Resolution is software built by mediators for mediators to empower them to manage and resolve their disputes online.
Online Dispute Resolution has all the key features that you and your clients need. It uses award winning dispute resolution software, recognised by the United Nations and supported with a global user-base that includes governments and Alternative Dispute Resolution centres.
---
Security
Encryption key management and secure, compliant and private cloud spaces are more critical than ever: you can't afford a technology platform that fails to prioritise security.
Online Dispute Resolution is trusted by many of the governments and ADR centres to securely exchange confidential information relating to dispute resolution. Online Dispute Resolution contains end to end encryption and is hosted by Thomson Reuters providing:
Compliance with regulatory standards
Single-jurisdiction hosting
24/7 monitoring by our team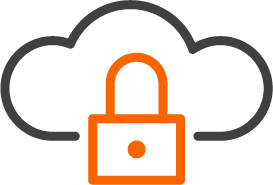 ---
Case management
Effortlessly view and manage all cases registered in your mediation platform. The case management system supports multiple party actions involving represented and unrepresented parties.
---
Track case history
Case history and key case events are automatically tracked so everyone is up to date on case status and progress.
---
Case update notifications
Never miss a case update with our in-platform notifications and email reminders when you are offline.
---
Create tasks to progress your case
Use our task driven workflow to request parties to complete questionnaires, upload evidence and digitally sign documents.
---
Secure file sharing
Securely share case evidence with our encryption technology. Give specific users permissions to see certain files or folders.
---
Encrypted communication
Security is a priority. Online Dispute Resolution protects your messages, audio and video calls with end to end encryption.
---