Knowledge Solutions
Research the law confidently with content and expert analysis from Australia's most trusted authors. Wherever you are, whatever research you need, Best Practice Knowledge Solutions deliver answers to your legal questions in a format that works for you.
"Our lawyers all really like using Westlaw AU"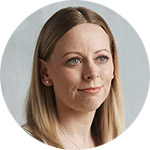 Nicky Morgan
Office Manager
Winter Hilditch & Fotheringham Download testimonial
Westlaw AU | Law Books | ProView eBooks & eSubs | Looseleaf Services
---
Westlaw AU
Westlaw AU delivers information you can rely on with expert analysis and commentary from trusted authors. Select from over 300 products across legislation, case law, commentary, journals, news and precedents. You can be confident that your search results are comprehensive, authoritative and up-to-date. Flexible, streamlined and efficient – Westlaw AU is the answer to your online legal research needs.
View Westlaw AU screenshots
---
"We'd meant to have a look at our research system for some time, as we'd had ongoing issues with the old one. It was very unstable and crashed a lot; it was slow and inefficient, inflexible. We got to this point where we thought, we can't go on like this. Thomson Reuters happened to get in touch with us about Best Practice around that time and we went from there. Last September we implemented Westlaw, Softdocs and InfinityLaw. They all integrate to give us a complete package, and in general they're much more intuitive and intelligent products."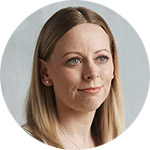 Nicky Morgan, Office Manager, Winter Hilditch & Fotheringham
Download testimonial
Download Free Resource
Thank you for downloading this resource.
You will be redirected shortly.
Free guide
Legal research trends in action
How digital technology is changing the legal research landscape
Download guide
Whether you're a lawyer, barrister, legal librarian or academic, you know firsthand how important research is to your work.
The good news is that legal technology is rapidly evolving, making it easier than ever for you to harness the information you need, whether it's in the office, in the courtroom or on the go.
To stay competitive in this challenging business climate, legal professionals must stay on top of the latest digital trends, which provide opportunities for greater efficiency and productivity as well as client satisfaction.
In this guide we look at some of the ways research is evolving and how those trends can benefit you, the legal professional, at both at a personal and corporate level.