Know-How and Precedents Solutions
Are you under increased pressure to deliver timely and cost effective legal advice? Does document production consume too much of your time? You're in the right place. Authored by subject experts, our legal know-how resources, workflow tools, and automated forms and precedents offer up-to-date content, reassuring quality and efficiency.
"As the market gets more competitive, being able to turn documents around quickly and efficiently is paramount"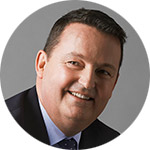 Warrick McLean
CEO
Coleman Greig Lawyers Download testimonial
Softdocs | Practical Law Australia | Legal Workflow | Precedents | Cleardocs | Contract Express
---
Softdocs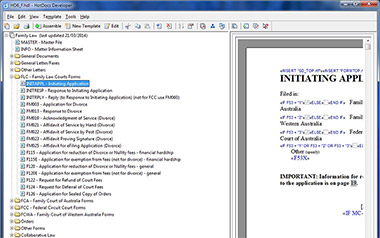 View Softdocs screenshots
Practical Law Australia
What makes Practical Law Australia unique?
Our team members share their insights.
Legal Workflow
Let your work flow seamlessly with our Legal Workflow. Be confident that the correct processes are followed to complete each task every day. Designed for your peace of mind and trouble-free delegation, Legal Workflow will help anyone in your firm to complete legal tasks easily. Legal Workflow provides the sequential steps utilising tools such as checklists, precedents and decision trees to make operational tasks easy to complete accurately.
View Legal Workflow screenshots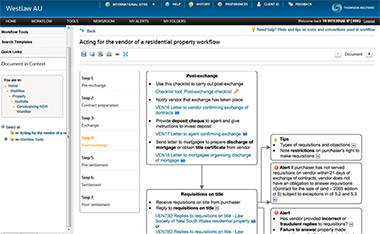 Precedents
---
"From my perspective, I can't remember life without Softdocs! I've used it for 17 years, and it really makes precedents a breeze. With Softdocs you only have to enter information once and then it's stored and applied across the whole matter automatically. Saves a lot of manual labour and cuts down on errors too. You can also make smart variables that apply information and even formulas… so the level of customisation is just that much greater, with no extra work. I can't imagine having to create everything from scratch, digging around amongst 3000-odd clauses!"

— Helen Benge, Operations Manager, Kells
Download testimonial
---
Cleardocs
Automate your legal document creation process online with Cleardocs. Clear, easy to read and understand - your documents will be available within minutes.
Clarity. Simplicity. Ease of use.
Contract Express
Contract Express is trusted by the world's leading law firms and corporations to generate standard legal documents from automated templates – reducing or eliminating the delays, costs, bottlenecks and risks inherent with manual drafting.
---
"As the market gets more competitive, being able to turn documents around quickly and efficiently is paramount. Softdocs lets us do that, and with a reduced need for rework. Generating documents takes far less time – we can complete a statement of claims in five minutes, whereas without Softdocs it could take 45 minutes. That's good for us, and also great for our clients who don't have to wait so long."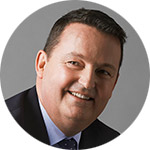 Warrick McLean, CEO, Coleman Greig Lawyers
Download testimonial
Download Free Resource
Thank you for downloading this resource.
You will be redirected shortly.
Free whitepaper
From filing cabinet to tablet
How technology is transforming the legal profession
Download now
The legal landscape is rapidly evolving as mobile devices, social media and cloud computing technology makes its way into every aspect of our personal and professional lives.
In an increasingly competitive and global legal market, legal professionals and practice managers are harnessing new technologies to gain a competitive edge, drive efficiency and win the confidence of their clients.
This white paper explores the transformation that is occurring and examines how legal practitioners can apply today's technologies to improve efficiency and productivity in both the practice and business of law. Embracing the change is no longer a choice: what will determine the law firms and professionals who thrive in future will be their ability to understand and grasp the technology trends at play, the reasons for them and the opportunities and risks involved in embracing new technology.