Westlaw AU holds the largest collection of authorised law reports, covering the High Court, the Federal Court, Fair Work Commission and state superior courts.
As the definitive version of key decisions, authorised law reports are an essential part of any practitioner's collection. Headnotes, authored by experienced practitioners and approved by the courts, allow practitioners to quickly assess the relevance of a case.
NEW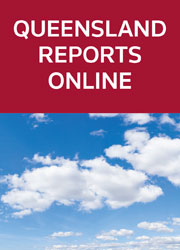 The
Queensland Reports
are the authorised law reports of the Supreme Court of Queensland.
---
Our authorised law reports cover all Australian jurisdictions
ACT
NSW
NT
QLD
SA
TAS
VIC
WA
Australian Capital Territory
---
Why authorised law reports?

Authoritative headnotes
Easily assess the relevance of a case. Read a headnote that's been written by an experienced legal practitioner and approved by the court.
Related, on point content
Easily continue and expand your research. Jump from an authorised law report to authored commentary on that case, or to the latest case updates in FirstPoint.
Download PDFs
Save valuable shelf space. Prepare your matter quickly. Download electronic copies of the authorised law reports you need. Each PDF is a facsimile version of the printed report.
Deep online links
Save time. Access more of the authorised law reports you need in one place on Westlaw AU .
Featured Authorised Law Report
The Queensland Reports Online
The Queensland Reports are the authorised reports of the Supreme Court of Queensland.
Each full-text judgment featured in the Queensland Reports includes authored catchwords, a headnote approved by the Court, and a related PDF that is a facsimile of the authorised print version of the reports.

The collection covers:
Access the complete frontset from 1974, plus the latest reports with the Qd R backset from 1958 and State Reports of Queensland from 1902-57 coming soon.
Download authorised PDFs for submission in court
Link to other authorised and specialist law reports on Westlaw AU, including the prestigious Commonwealth Law Reports and Federal Court Reports
Link to FirstPoint to check the history and currency of a reported decision
Link from key judgments in the Queensland Reports to respected commentary and analysis by Thomson Reuters authors
Find out more and sign up for a 7-day trial
Download factsheet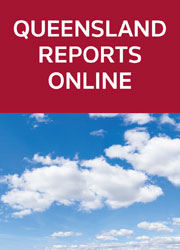 ---
News and features