Download Free Resource
Thank you for downloading this resource.
You will be redirected shortly.
Heydon on Contract
The leading authority on contract law authored by
the Honourable Dyson Heydon AC QC
---
Australian lawyers have been waiting 30 years for an up-to-date and comprehensive treatise on contract law, a one-stop resource for unparalleled legal guidance.
Thomson Reuters Australia is pleased to announce the highly anticipated publication of Heydon on Contract, produced by the Honourable Dyson Heydon AC QC.
Order your copy of Heydon on Contract now for guidance on the most current analysis of common law and relevant legislation.
Order now
---
Why Heydon on Contract will be a gamechanger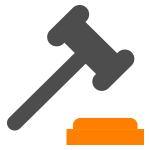 Leading expert author
The Honourable Dyson Heydon AC QC is a renowned former Justice of the High Court, leading scholar and commentator who is currently a judge of the Singapore Commercial Court.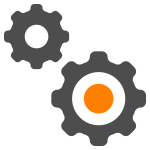 Everything to know
If you're looking to gain contract law knowledge from the one place, look no further than Heydon on Contract which offers a complete picture of this area of the law.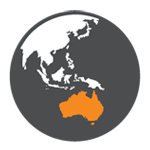 Australian and timely
Whether you're a judge, barrister or solicitor, your office bookshelf is in need of a publication offering legal analysis specific to Australia that you can put into practice now.
Table of Contents
INTRODUCTION
Chapter 1 – Capacity
FORMATION OF CONTRACT
Chapter 2 – Offer and Acceptance
Chapter 3 – Uncertain Agreement and Contingent Condition Precedent
Chapter 4 – Intention to Affect Legal Relations
Chapter 5 – Consideration Chapter 6 – Formal Requirements
THE TERMS OF THE CONTRACT
Chapter 7 – Express Terms
Chapter 8 – Construction of Terms: General
Chapter 9 – Construction of Terms: Extrinsic Circumstances
Chapter 10 – Implied Terms
Chapter 11 – Exemption Clauses
Chapter 12 – Third Party Rights and Obligations
Chapter 13 – Assignment
VITIATING FACTORS
Chapter 14 – Misrepresentation
Chapter 15 – Mistake
Chapter 16 – Duress
Chapter 17 – Undue Influence
Chapter 18 – Unconscientious Conduct
PUBLIC POLICY
Chapter 19 – Restraint of Trade
Chapter 20 – Illegality other than Restraint of Trade
PERFORMANCE AND DISCHARGE
Chapter 21 – Performance
Chapter 22 – Discharge by Agreement
Chapter 23 – Discharge by Frustration
Chapter 24 – Discharge by Breach
Chapter 25 – Other Forms of Discharge
REMEDIES FOR BREACH
Chapter 26 – Damages
Chapter 27 – Specific performance
Chapter 28 – Injunctions
Chapter 29 – Lord Cairns' Act
Chapter 30 – Rectification
Chapter 31 – Rescission
About the Author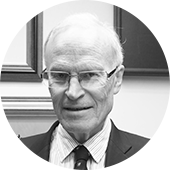 The Hon Dyson Heydon
The Hon J D Heydon AC QC was educated at The University of Sydney (BA 1964, with First Class Honours and the University Medal in History) and Oxford University (BA 1966, with First Class Honours, sharing the Martin Wronker Prize, and BCL 1967, with First Class Honours and the Vinerian Scholarship).
He was Rhodes Scholar for New South Wales in 1964. He was called to the Bar of England and Wales in 1971. He was a Fellow of Keble College Oxford in 1967-1973, a Professor of Law at the University of Sydney from 1973, and Dean of the Faculty of Law in 1978-1979. He practised at the Bar as a junior from 1979 and as Queen's Counsel from 1987 until 2000, when he was appointed to the New South Wales Court of Appeal.
He was a Justice of the High Court of Australia from February 2003 to February 2013. During 2014-2015 he served as Commissioner of the Royal Commission into Trade Union Governance and Corruption. He was Visiting Professor at the Faculty of Law at Oxford in the Hilary Term of 2014, 2015 and 2016. Since 2015, he has been a judge of the Singapore International Commercial Court.
He has written various textbooks and monographs on contract, evidence, equity, trade practices law, restraint of trade and economic torts. He has also written numerous articles and delivered many speeches on legal, historical and literary topics, and on other matters of public interest.
---
---