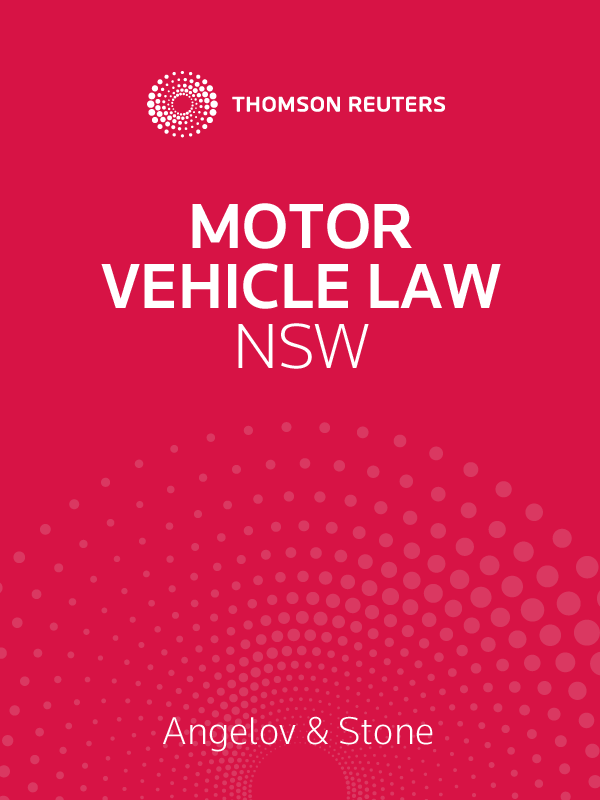 Motor Vehicle Law NSW eSubscription
eSub - ProView

Date: 04/07/2014

Code: 41307279

Lawbook Co., AUSTRALIA

Enquiry Sent

A member of our support team will be in touch with you within 1 business day.

Sales Enquiry Form

Motor Vehicle Law NSW eSubscription

For questions about how to use this product or to get help with your account please visit the Help Centre or Contact Support directly.
Description
Motor Vehicle Law NSW provides a complete guide to the principles relevant to proceedings arising out of the use of motor vehicles in New South Wales including:
Authoritative and in-depth commentary offering coverage of both Civil and Criminal aspects of motor vehicle law regarding legal precepts and procedure.
Actuarial and economic loss tables, technical information, practice notes and a procedural guide to making claim under both the Motor Accidents Compensation Act 1999 and the Motor Accident Injuries Act 2017.