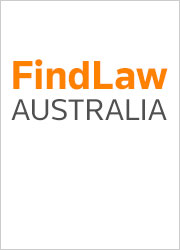 Findlaw FAQ Packs
Service

Date: 01/01/2011

Code: 30131429

Findlaw, AUSTRALIA

Enquiry Sent

A member of our support team will be in touch with you within 1 business day.

Sales Enquiry Form

Findlaw FAQ Packs

For questions about how to use this product or to get help with your account please visit the Help Centre or Contact Support directly.
Description
We here at FindLaw know how difficult it is for lawyers to regularly produce content that will appeal to potential clients. So, with the help of our experienced team of legal content writers, we know the type of quality content that will attract visitors to your site. With FindLaw's FAQ Packs, your site will be updated on a monthly basis with a topical question and answer on a practice area of your choosing, ensuring that your page will be more easily discoverable by search engines, while also attracting qualified leads.
The practice areas the FAQ Packs cover are:
Immigration
Property (Cth)
Property (Qld)
Property (Vic)
Family Law (Cth)
Family Law (WA)
Family Law (Qld)
Small business
Wills & Estates
Intellectual Property
Criminal
Tax
Note: Discounts are available for multiple practice areas.
Frequency of updates: Monthly (one new FAQ published per practice area per month)
*
Price is for an annual subscription.