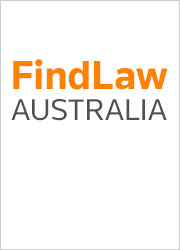 Findlaw Directory - Top Spot
Service

Date: 06/12/2001

Code: 30120572

Findlaw, AUSTRALIA

Enquiry Sent

A member of our support team will be in touch with you within 1 business day.

Sales Enquiry Form

Findlaw Directory - Top Spot

For questions about how to use this product or to get help with your account please visit the Help Centre or Contact Support directly.
Description
Dramatically enhance your presence, set yourself apart from competitors, and expand your reach with our range of advertising options. Online advertising puts your firm's expertise in front of people as they learn about the law and search for a lawyer to help solve their legal needs. Connect with motivated consumers who need legal information and assistance. By combining an eye-catching design with key information about your firm, such as your legal focus, key message, and link to your website, online advertising build your professional image and provides a visually attractive introduction to potential clients.
You'll get your brand in front of over 110,000 potential clients that visit FindLaw.com.au every month searching for legal help.*
Pushes your law firm profile into the top 3 hits when searching in a particular jurisdiction and practice area
3 Top Spots available for each practice area in each State/Territory. Results rotate between 3 Top Spot Firms.
Practice areas include:
Business & Commercial
Criminal Law
Compensation Law
Debt Recovery
Employment Law
Environment & Planning Law
Family Law
Immigration
Other
Property Law
Small Business
Terrorism
Traffic Law
Wills & Estates
* Average monthly visitors January-June 2013, Google Analytics
*
Price is for an annual subscription.