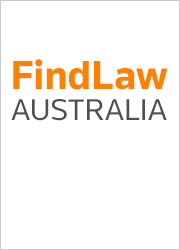 FindLaw Content E-Newsletters
Service

Date: 01/01/2011

Code: 30136832

Findlaw, AUSTRALIA

Enquiry Sent

A member of our support team will be in touch with you within 1 business day.

Sales Enquiry Form

FindLaw Content E-Newsletters

For questions about how to use this product or to get help with your account please visit the Help Centre or Contact Support directly.
Description
The importance of relevant, legal content cannot be underestimated if you want your law firm to reach potential clients. Conversely, producing compelling content on a regular basis is something that may not always be possible for the busy lawyer. So with the FindLaw E-Newsletter service, we take the drama out of having to regularly update your website with our content solution. Our team of expert legal editors will produce content tailored to your areas of practice, which will then automatically appear on your website, ensuring that your page will attract search engines, and potential clients.
With FindLaw's E-Newsletter service, not only will you be able to showcase your legal expertise, but you'll also be able to attract qualified leads with our content solution.
Choose from the following list of practice areas relevant to your business:
Immigration
Property (Cth)
Property (Qld)
Property (Vic)
Family Law (Cth)
Family Law (WA)
Family Law (Qld)
Small business
Wills & Estates
Intellectual Property
Criminal
Tax
Note: Discounts are available for multiple practice areas:
Frequency of updates: Monthly (one new item published per practice area per month)
*
Price is for an annual subscription.