Financial Accounts Workshop

Financial Accounts
Workshop 2022
Register now
2022 brings new challenges in financial reporting. Stay on top of your reporting obligations with Thomson Reuters' annual Financial Accounts Workshop. This popular annual staple of the CPD calendar will help you deal with the move to the new Tier 2 (AASB 1060) reporting framework, transition from special purpose statements, another year in a COVID-19 environment and much more.
The 2022 Financial Accounts Workshop will take place in Sydney on 23 & 24 May 2022 and in Melbourne and livestreamed on 9 & 10 June 2022. The workshops presented by David Sauer and Sonya Sinclair are run over two separately bookable days and attendees can register to be in person, livestreamed or on demand. Gain a clear understanding of the developments in laws, standards, interpretations and regulator actions.
Why attend?
In-depth learning of the transition to general purpose statements and new Tier 2 disclosure regime
Practical reference material, such as:

AASB 1060 disclosure checklists and tables of changes that you can put on file
Reporting requirements decision trees updated for the removal of SPFS, threshold changes etc
Model disclosures for changed requirements

Work with presenters who understand a wide cross-section of accounts including listed, not-for-profit, general and special purpose, financial services licensees, registered clubs, aged care, financial and property investors, etc
Focus on issues relevant to your 2022 statements with a "show you how" approach
WHO SHOULD ATTEND?
The workshop provides a "how-to" focus on accounts preparation suitable for:
Preparers and auditors of any financial statements that apply accounting standards, including statutory special purpose financial statements
Financial controllers
Financial accountants
Partners and staff of accounting practices
Company secretaries with annual report responsibilities
Accountants in not-for-profit entities
Finance managers
Anyone seeking explanations of "how to" prepare accounts, rather than high-level summaries of changes
---
Workshop leaders
David Sauer B. Com., FCA, Principal, David Sauer, Chartered Accountant.
David is an independent consultant specialising in external reporting and audit. He has provided practical professional development for accountants across Australia for over 30 years.
He worked for 11 years with Deloitte and then Moore Stephens, where he was involved with writing model financial statements. His training services are appreciated because of his understanding of the technical issues combined with an ability to communicate with affected parties of differing backgrounds.
David is able to draw on a wide range of circumstances to present training, including cases drawn from the technical advice he provides to accountants and directors of entities large and small.
Sonya Sinclair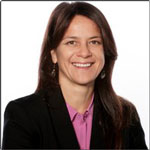 Sonya has over 20 years of financial reporting and auditing experience with exposure to the Not-For-Profit sector, ASX-listed entities, large-companies, Government agencies and Auditor-General Departments.
As an independent advisor, Sonya specialises in practical application and technical aspects of financial reporting and auditing to professional accountants. Presenting at conferences and workshops, to shareholders, preparers of financial reports, accountants, and auditors across recent developments in financial reporting, auditing and ethics, she provides clarity and a deep understanding of the requirements.
Sonya also provides tailored training and development to professional accountants and auditors to enable them to continuously improve and keep up-to-date with key changes.
---
We look forward to meeting you at the 2022 Financial Accounts Workshop.
For any event enquiries, please email eventsanz@thomsonreuters.com
Dates & Locations
Sydney 23 & 24 May 2022
Swissotel Sydney

Melbourne 9 & 10 June 2022
The Langham, Melbourne

Livestream 9 & 10 June 2022
Your Investment
Face to Face
Early Bird Pricing
$1250 + GST Two Day
$750 + GST One Day
Livestream
Early Bird Pricing
$1050 + GST Two Day
$650 + GST One Day
9:00AM - 4:30PM AEST
*Save $100
Early bird closes 1 April 2022
13 CPD points two-day workshop
6.5 CPD points one-day workshop
For any event enquiries, please email eventsanz@thomsonreuters.com.
---
Agenda
9:00AM
Conversion of special purpose to general purpose reporting
Which entities are affected?

Required by legislation or regulation
Required by contracts / legal documents

FAQs (e.g. AFSL Tier 1 and 2, trustee companies, charities, links to ASIC relief)

Avoid delays – what contracts and data do you need at the start?
Mechanics illustrated including consolidation and equity accounting, and changing to fair value measurement
Transition

Will you be adjusting one comparative period or right back to transaction inception?
Relief and elections
Disclosures and documentation precedents

Dealing with prior period errors
Rules and disclosures for entities continuing to prepare SPFS
12:30PM - 1:30PM
Lunch and networking break
1:30PM
AASB 1060 - Simplified Disclosures (AAS Tier 2) and Disclosure issues
Outline of change – who is affected and why
The differences to the Reduced Disclosures – additional disclosures, deletions
Review and illustration of some 1060 disclosures and common problems including:

Remuneration and related parties (new for charities and former SPFRs)
Groups and investments
Fair Value
Financial instruments
Revenue
Auditor remuneration

When and how to omit a Statement of Changes in Equity
Accounting policy examples for former SPFS producers
How disclosure objective paras and "material to user" works – disclosures not limited to the mandated list
Transition relief and elections and comparatives
Tables of disclosures and changes – SPFS to 1060, RDR to 1060
9:00AM
Changes for 2022 and Topical reporting issues
Amended standards and laws affecting financial reporting

Sample change in policy notes and disclosures

Deadline extensions and other COVID-related relief (e.g., rent concessions AASB 2021-3)
Climate change financial risks –issues, sustainability standards

Checking consistency between narrative reporting and estimates in amounts
The latest on developing standards and regulator recommendations
What disclosures are already required for the "ordinary entity"?

AASB 101 amendment: Classification as current or non-current liabilities

Avoiding the "uncertain future compliance with covenants" trap

Leases issues frequently arising

Modifying versus ending and starting a new lease
COVID-19 relief and related issues

Income of NFP – latest experiences with the sufficiently specific criterion
Fair value for NFP entities and the decision on peppercorn leases
Business combinations under common control – what to do now
12:30PM - 1:30PM
Lunch and networking break
1:30PM
1:30PM How to avoid 2022's lurking dangers – case studies
Reviewing expected credit loss calculations for today's environment

Step-by-step illustration of a trade debtors calculation
Inter-company loans

Impairment assessment, accounting and disclosure illustrated in a COVID environment

Bed licence impairment/value assessments
What are common inputs to review?

Should you look more closely at IT accounting?

Intangibles and elements for capital versus expense assessment
Applying the cloud computing agenda decision

Are you missing some cash flow statement lines and liability maturity details?
Which numbers and disclosures are vulnerable to sudden changes?