Aged Care and Elder Law Conference

Aged Care and
Elder Law Conference
16-18 JULY 2019: Melbourne | Sydney | Brisbane
Register Now
The Thomson Reuters Aged Care & Elder Law Conference series is taking place in Melbourne, Sydney and Brisbane over 16-18 July 2019. The conference aims to address the key issues in legal, regulatory and compliance in aged care, retirement villages and senior living.
The conference aims to address current and contentious issues such as:
Royal Commission into Aged Care Quality and Safety: evidence to-date and implications
Navigating new Single Aged Care Quality Framework and Standards
Aged Care legislation and regulation round-up and key obligations
Workplace risks for aged care such as when caring for dementia patients
Employment Law & and Aged Care legislation
Effectively addressing coronial investigations from aged care providers perspective
When elder financial abuse is suspected, what should you look for and what steps should you take?
Being litigation ready: dispute resolution in court or tribunal hearings
Granny Flats and the legal perspective: the enticing attraction and the perils
Retirement Village Law: Reviewing the recent changes and their practical implications
This conference is for:
Boards, Chief Executives, General Managers, Inhouse counsels, Quality Managers, Compliance and Risk Managers and Clinical Care from Home Care, Community Services, Residential Care, Retirement Village, Nursing Home, Hostel and lawyers and consultants advising in Aged Care, Retirement Village Law and Elder Law.
We look forward to you joining us.
For any event enquiries, please email eventsau@thomsonreuters.com
Supporting Organisation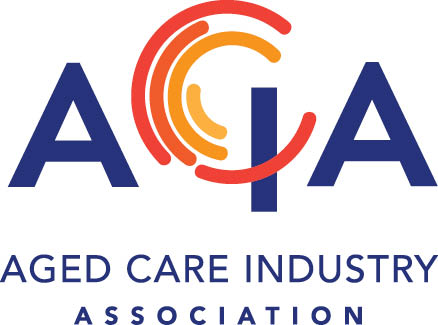 Dates & Locations
Melbourne
16 July 2019
Grand Hyatt Melbourne
Sydney
17 July 2019
Sheraton Grand Sydney Hyde Park
Brisbane
18 July 2019
Hilton
Cost
Standard
$695 + GST

Register Now
Questions
For any event enquiries email eventsau@thomsonreuters.com
Conference attendance earns 6 CPD points in substantive law
Agenda
8:30AM
REGISTRATION & COFFEE
9:00AM
WELCOME FROM THE CHAIR
Sydney: Donna Rayner, Principal, Russell Kennedy
Melbourne: Sabine Phillips, Principal, Gadens Lawyers
Brisbane: Paul Paxton-Hall, Partner, Paxton-Hall Lawyers
9:05AM
Update on the Royal Commission into Aged Care Quality and Safety
The session will review the evidence to-date from the Royal Commission and comment on implications for providers and the aged care sector. The session will discuss the Commission's expectations and key issues to consider when responding to a request for information.
Melbourne: Sabine Phillips, Principal, Gadens Lawyers
Brisbane & Sydney: Julie McStay, Partner, Thomson Geer
9:40AM
Managing Aged Care complaints - reviewing the current legal framework affecting complaints and understanding the changes to the management of complaints
Sydney: Sally Ross, Director of Complaints Operations in NSW, Aged Care Quality and Safety Commission
Melbourne: Andy Price, Director of Complaints Operations in VIC, Aged Care Quality and Safety Commission
Brisbane: Felicity Walker Director of Complaints Operations in QLD, Brisbane, Aged Care Quality and Safety Commission
10:20AM
Networking and refreshment break
10:40AM
Aged Care legislation and key obligations of an approved provider of aged care services
This session will provide an update on all legislative frameworks for the aged care sector and the Single Aged Care Quality Framework and Standards and the interplay of other legislation.
Arthur Koumoukelis, Partner, Thomson Geer
11:15AM
Granny Flats and the legal perspective and what can go wrong
The term 'granny flat' can mean different things for clients, builders, local councils, the ATO and Centrelink. This session explains how to draft an agreement to clarify granny flat issues to anticipate and prevent problems with disputes over money tenure, property title and estate challenges. The session to cover case studies and the real-world practicalities of how problems and disputes involving granny flats can play out in practice.
Richard McCullagh, Solicitor Principal, Patrick McHugh & Co Solicitors
*Richard is the author of Australian Elder Law (2018) published by Thomson Reuters
11:50AM
CCTV in aged care facilities: balancing safety and rights of aged care residents, clients and staff
With the Royal Commission putting elder abuse in the spotlight, how do you balance legislation to protect patient and staff privacy and the right to feel safe. With the introduction of the New Aged Care Quality Standard 5 there is an obligation for residents and clients' safety but how do you gain consent, what is 'personal information' and how do you navigate state Workplace Surveillance Acts?
Alison Choy Flannigan, Partner, Hall & Wilcox
12:25PM
Workplace Health and Safety risks in aged care
This session will cover the H&S implications arising from the Aged Care Royal Commission. Findings of sub-standard care may trigger investigations and prosecutions by safety regulators, if there is evidence of persons being unduly exposed to a risk to their health and safety. What are the risks associated with the use of restraints for staff, patients and aged care providers and what are the best strategies to minimise the risks?
Nathan Roberts, Senior Associate, McCullough Robertson Lawyers
1:00PM
Lunch and networking break
1:55PM
Feature session: Coronial investigations - preparation, policies and procedures
Good incident investigation and management processes are critical for any care organisation. Aged care is no different. Management of incidents in aged care presents challenges not only where coronial investigations are concerned but also where other agencies may commence an investigation. This session will look at the management of coronial and major incident investigations and what to expect when appearing at a coronial inquest. The session will also consider the types of policies and procedures and risk management strategies organisations can employ to manage (and potentially avoid) incidents.
Christopher Sykes, Inhouse Counsel, Mercy Health & Aged Care
2:30PM
Being aged care litigation ready
In the complex legal and regulatory framework that aged care providers operate within it is inevitable that disputes are going to occur. Are you ready for an allegation of breach of contract, negligent care delivery, medication incident or use of restraints and personal trespass or false imprisonment? Or have you assessed the dispute resolution options for court and tribunal hearings. The session provides practical insights on being litigation ready for the aged care disputes.
Rodney Lewis, Senior Solicitor, Elderlaw
3:05PM
Networking and refreshment break
3:25PM
Elder financial abuse: what to look for?
When financial abuse is suspected, what should you be looking for and what level of evidence should you have before you report suspected financial abuse or take other action? This presentation will cover misuse of enduring power of attorney, actions by non-attorneys, the liability of third parties and best practice to detect and avoid financial abuse.
Darryl Browne, BROWNE.Linkenbagh Legal Services Legal Services
4:00PM
Retirement Village Law: overview of the recent changes and practical implications
Overview of the latest changes in Retirement Village legislation aynd the inter–relationship with other property and real estate law.
Sydney: Guy Vinden, Head of Health Care, Aged Care and Retirement Villages, Atkinson Vinden Lawyers
*Guy is a contributor to the Strata Titles NSW looseleaf
Melbourne: Rosemary Southgate, Principal, Russell Kennedy
Brisbane: speaker to be announced

4:40PM
CLOSING REMARKS FROM THE CHAIR AND END OF CONFERENCE