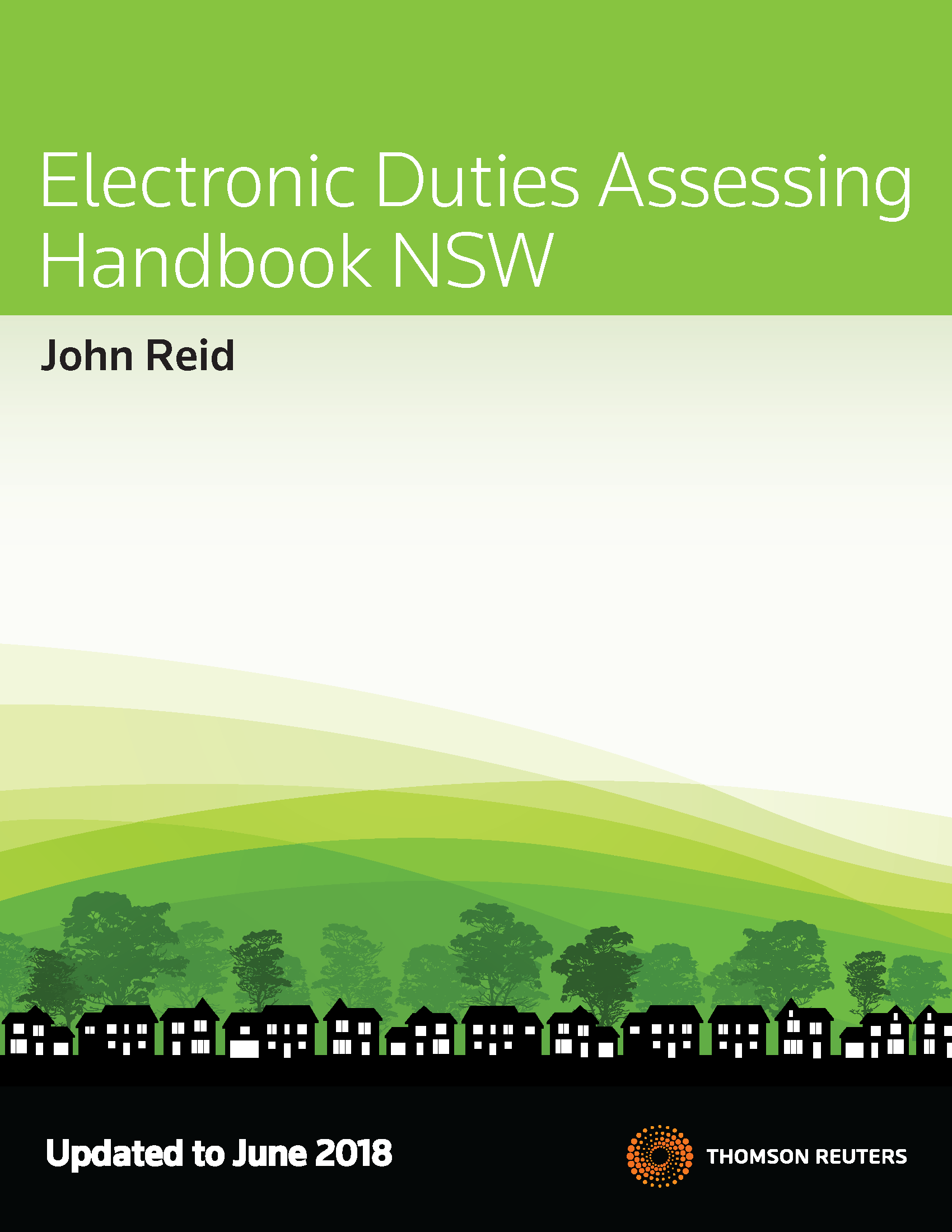 Electronic Duties Assessing Handbook NSW (pdf)
PDF

Date: 29/05/2015

Code: 41820975

Thomson Reuters, AUSTRALIA

Electronic Duties Assessing Handbook NSW (pdf)
Description
As all conveyances are to be performed electronically by 1 July 2019, this handbook is an essential tool in guiding practitioners through the duties assessment aspect of that process.
Correct duties assessment is now more important than ever as incorrect duties assessment and data will stall an electronic conveyance from proceeding in the PEXA space and the matter will then need to be referred to Revenue NSW for error resolution. This handbook will assist in formulating correct assessments and therefore correct data collection for the electronic PEXA space.
Electronic Duties Assessing Handbook NSW is a convenient and practical pdf resource for licensed conveyancers and solicitors in this state who are registered with the Office of State Revenue (OSR) to stamp documents under the Duties Act 1997 and lodge Electronic Duties Returns.
The handbook helps guide you through the duties legislation, OSR Document Matrix and related Revenue Rulings to protect your business from the consequences of incorrect assessments identified through the OSR audit process.
Benefit from the expertise of author John Reid to improve your understanding of the system so that you minimise the risk of:
- having to pay large sums of duty on behalf of your client for incorrect assessments, or
- being sued by your client for assessing errors, or
- having to claim duty payable on your insurance.
Current to June 2018.
This content is also available within Conveyancing Manual NSW.