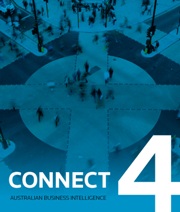 Connect 4 - Listing Rule Waivers
Online

Date: 01/09/2010

Code: 30127549

Thomson Reuters, AUSTRALIA

Enquiry Sent

A member of our support team will be in touch with you within 1 business day.

Sales Enquiry Form

Connect 4 - Listing Rule Waivers

For questions about how to use this product or to get help with your account please visit the Help Centre or Contact Support directly.
Description
The Listing Rules Waivers database provides a consolidated view of all waivers to the ASX listing rules issued since January 1998.

Using the Listing Rules Waivers Database gives you the ability to:
Search by Listing Rule to gain a complete understanding of the circumstances in which the ASX has granted a waiver in the past
Research individual companies and the waivers that have been granted to them
Look at trends for particular industries by searching base don the GICS code.
The Listing Rules Database is easy to browse and supports full text searching of individual waivers.

*
Connect 4 Databases are priced on a per site basis. Additional site licences can be purchased for organisations with offices in a variety of locations
For pricing for multiple sites and/or multiple modules please call 1300 304 195.