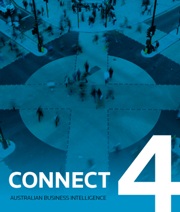 Connect 4 - Boardroom
Online

Date: 01/09/2010

Code: 30121514

Thomson Reuters, AUSTRALIA

Enquiry Sent

A member of our support team will be in touch with you within 1 business day.

Sales Enquiry Form

Connect 4 - Boardroom

For questions about how to use this product or to get help with your account please visit the Help Centre or Contact Support directly.
Description
BoardRoom is a database of Directors and Senior Executives of Australian Stock Exchange listed companies. It is an essential tool in researching and staying up to date with remuneration trends for directors and executives alike.
BoardRoom also provides general ASX company information including:
• Company Address
• Telephone, facsimile, and web site address
• Industry
• Business Description
• Revenue
• Auditors
• Legal Advisors
• Bankers.
•
With BoardRoom you have the ability to perform the following tasks in minutes and without cumbersome research and investigation of multiple sources:
• Benchmark board member and senior executive remuneration against industry standards
• Track individual directors and executives, their industry experience and remuneration history
• Monitor competitors
• Identify legal advisors, auditors, accountants and other professionals advising corporations
Information in BoardRoom is updated daily and is obtained from company annual reports and ASX company announcements. The Boardroom archive is complete back to 2004.

*
Connect 4 Databases are priced on a per site basis. Additional site licences can be purchased for organisations with offices in a variety of locations
For pricing for multiple sites and/or multiple modules please call 1300 304 195.