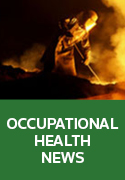 WLAU-Occupational Health News on Westlaw
Online

Date:

Code: 41182392

Thomson Reuters, AUSTRALIA

Enquiry Sent

A member of our support team will be in touch with you within 1 business day.

Enquiry Form

WLAU-Occupational Health News on Westlaw
Description
Weekly independent occupational health and safety news that subscribers trust
The independent weekly news service that OHS professionals across Australia have turned to since 1981, sourced from key contacts in the field - see recent example here.
Gain concise, in-depth coverage of legislative developments at state, territory and federal levels, court decisions and damages awards, landmark OHS prosecutions, groundbreaking health and safety research, case studies and practical tips from industry, seminars and industry events.
Your subscription includes the bi-monthly Inside OHS service taking you behind the big stories - see recent example here. Email and online subscribers receive added research tools including search-by-article archives.
*
Price is for an annual online subscription and includes all weekly issues during the 12 month period for one user. Thereafter, subscription renewal invoices will be automatically issued. Subscribers must provide the publisher with written notice of cancellation within 30 days of the date of their subscription invoice; otherwise the subscriber will be liable for the invoiced amount. Please contact your Account Manager or call Thomson Reuters Customer Service on 1300 304 195 for pricin