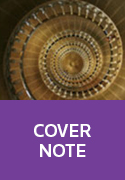 WLAU-Cover Note on Westlaw
Online

Date:

Code: 41182292

Thomson Reuters, AUSTRALIA

Enquiry Sent

A member of our support team will be in touch with you within 1 business day.

Enquiry Form

WLAU-Cover Note on Westlaw
Description
Cover Note, the Australian insurance industry's flagship news service
Independent news and analysis since 1975
Cover Note helps executives to stay abreast of the latest developments in the Australian Insurance Industry.
* For a sample issue, click here.
* For a complimentary three-week trial to Cover Note or for more information click here.
Cover Note reports on:
important insurance news, developments and trends affecting and likely to affect the insurance industry and related professionals every week
prominent claims and court decisions
industry leaders' opinions and assessments
new products and technology
APRA and ASIC regulatory moves
mergers and acquisitions and
emerging risks.
Cover Note Asia, a monthly news brief on significant Asian developments, is an exclusive email service for Cover Note subscribers.
FEATURES
Delivers independent news and analysis of what industry movers and shakers are doing and why.
Provides short, sharp news service designed to keep busy insurance and related professionals up to date on new and emerging risks and opportunities.
BENEFITS
It takes just 15 minutes a week to be well-informed on the hot issues affecting the insurance industry, such as the latest and emerging legislative and regulatory developments, what the industry and competitors are up to, summaries of important industry appointments and prominent claims and case law.
SOCIAL MEDIA
*
Price is for an annual subscription and includes all updates issued during this period