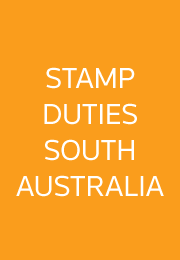 Stamp Duties South Australia Online
Online

Date: 31/07/2009

Code: 41167501

Thomson Reuters, AUSTRALIA

Enquiry Sent

A member of our support team will be in touch with you within 1 business day.

Enquiry Form

Stamp Duties South Australia Online
Description
This looseleaf service devoted to the South Australian jurisdiction provides comprehensive coverage of all aspects of stamp duties legislation and Stamp Duties Office practice in one handy volume. It includes the full text of the Stamp Duties Act 1923 with detailed annotations, plus other relevant legislation. Among the many features of this service are a discussion of important decisions from other States, the Federal and High Courts as well as practice pointers and second reading speeches for new Bills amending the relevant revenue laws.

Updates four times per year (approx). This service also now comes with the State Taxes Bulletin, to keep subscribers informed of changes in the practice area between regular updates. The Bulletin is updated six times per year (approx).

*
Price is for a single annual subscription and includes all updates issued during this period. Thereafter subscription renewal invoices and updates will automatically be issued. Subscribers must provide the publisher with written notice of cancellation within 30 days of the date of their subscription invoice; otherwise the subscriber will be liable for the invoiced amount.