Practical Law Australia Competition and Consumer Protection supports clear, confident advice and representation in this complex, dynamic area of the law. Our expertly drafted resources help lawyers to decide what questions to ask, what law applies and why.
Enquire now
---
Why Practical Law Australia Competition and Consumer Protection?
Manage risk
Minimise exposure and ensure compliance with our extensive coverage of the present law, immediate past and likely changes.

Get up to speed quickly
Keep on top of the latest developments in this dynamic area of law with our maintained resources on imminent major competition law reform and likely consumer law changes.

Cover all your bases
Anticipate and address all related legal issues with cross-references and links to related Practical Law resources and legislation on Westlaw AU.

Upskill your team
Help your team navigate the complexities of this area of law and delegate with confidence knowing you are supported by resources developed and maintained by competition and consumer law experts.
---
Competition and Consumer Protection has you covered in the following key areas of law
Access regimes
Accessorial and individual liability
Anti-competitive arrangements
Application of Competition and Consumer Act (and ACL)
Australian Competition Tribunal
Authorisation, notification and clearances
Boycotts
Cartels
Competition Codes
Construction of Competition and Consumer Act
Contracts, arrangements, understandings and concerted practices
Criminal liability
Defences and limitations
Enforcement and remedies
Exclusionary provisions
Exclusive dealing
Expert economic evidence
Immunity and leniency
International liner cargo shipping
Investigations
Markets and market definition
Mergers and acquisitions affecting competition
Misleading conduct
Misuse of market power
Refusal to deal
Resale price maintenance
Restraint of trade
Third line forcing
Unconscionable conduct
Unfair contracts
---
"Competition and consumer protection law is complex, changing and all-pervasive throughout the economy. We provide an ever-current tiered service, from simple practical guidance on application of the law to different areas of legal practice and industry sectors, to detailed legal analysis where needed. The context and interconnectedness of different prohibitions, principles and processes is explained with comprehensive interlinking both within our resources and to primary sources."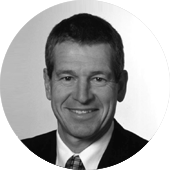 Ian Wylie, Head of Dispute Resolution and Competition