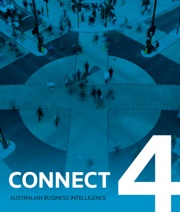 Connect 4 - Expert Reports
Online

Date: 01/09/2010

Code: 30117486

Thomson Reuters, AUSTRALIA

Enquiry Sent

A member of our support team will be in touch with you within 1 business day.

Enquiry Form

Connect 4 - Expert Reports
Description
Expert Reports is a database of specialist reports which have been produced on behalf of ASX Listed companies. The Expert reports which comprise this collection deal with topics such as:
Mergers/Schemes
Acquisitions
Divestments
Capital Reductions
Buybacks
Reconstructions
De-mergers or one word/ spin offs
Takeovers
Dual Listings
Spin Offs and many more.
The database contains an archive dating back to 1992 searchable by expert report author, company and date range.

With access to the Expert Reports database you can:
Research the methodology used by report writers
Track competitor activity
Use in conjunction with other databases to get a complete picture of market activity and trends
Gain an understanding of the industry standard required for your own expert report writing.
Monitor fees charged for reports.

*
Connect 4 Databases are priced on a per site basis. Additional site licences can be purchased for organisations with offices in a variety of locations
For pricing for multiple sites and/or multiple modules please call 1300 304 195.